2017 Michigan Fallen Heroes Memorial Ceremony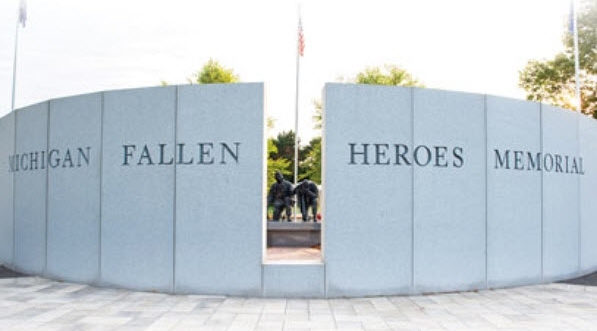 Please join us for the annual Michigan Fallen Heroes Memorial Ceremony, Monday, September 11 , 2017 at 7pm. (Map & Directions)
New names of Michigan's Heroes from Police and Fire will be unveiled to memorialize their sacrifice.
For more information please call (248) 858-5103.
Annual Michigan Fallen Heroes Memorial Cookout
This year's event will be held on Wednesday, June 20, 2018, from 11:30am-1:30pm. The Annual Cookout is a fundraiser/cookout at the site of the Michigan Fallen Heroes Memorial (corner of Telegraph Rd. and the north entrance of County Center Drive East, by Building 38E, click here for map).
A picnic type lunch is served. Minimum $7 donation requested. All proceeds will be used for capital improvements to the site. Click here to view event flier.
15th Annual Michigan Fallen Heroes Memorial Golf Outing
At Oakhurst Country Club in Clarkston
This year's golf outing will be Monday, August 13, 2018. Online registration is now available! Foursomes, Hole and other sponsorships are available. Please contact us for more information.
To register online or sign up to be a sponsor, click here or download the registration form.
This outing sells out quickly, so register now!