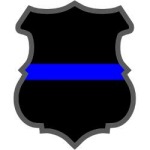 Agency:
Wayne State University Police Dept.
End of Watch:
November 23, 2016
---
NOTES:
Officer Collin Rose
On November 22, 2016, Collin Rose, a police officer with the Wayne State University Police Department who worked with police dogs, was shot to death in Detroit, Michigan.The shooting occurred following his attempt to stop and question a bicyclist riding near the Wayne State University campus in an area which was experiencing an increase in thefts. The bicyclist was arrested and charged, but later released due to lack of evidence. Rose, who was shot in the head, died the following day at 5:45 p.m. at Detroit Receiving Hospital. He was surrounded by his family and close friends while his co-workers and fellow law enforcement waited in the hospital lobby.
Collin is survived by his Dad, Randy Rose. Mom, Karen Rose. Curtis, brother, and Nikki Salgot – Fiancée. Four legged family: Epsilon, Clyde, Wolverine, Havoc, Dallas, Abbey and Marsha.
Collin was born in Lansing, MI. We then moved to Milford, MI then to Troy, MI where he started Kindergarten. We then moved to Pittsburgh, PA. Pittsburgh is where he found his love for team sports. We moved to Canton, MI when Collin was a 5th grader. In 5th grade at Canton Community Schools Collin was awarded a leadership certificate for their trip to NASA Space camp in Florida. Collin's teacher explained the award was for his help with his special needs class mates.
Collin realized he wanted to be a Police Officer his sophomore year in High School. He went to Kalamazoo Community College for High School classes in Law Enforcement (EFE).
He then went to Ferris State University – He joined Sigma Phi Epsilon fraternity while at Ferris and loved the comradery of the brotherhood. He became President of the Fraternity his senior year. Collin graduated 2010 in Criminal Justice/Law Enforcement.
Collin met his fiancée "Nikki" at Ferris where they went to the Police Academy together.
His 1st police job was in our hometown of Richland.
Through his Fraternity he got to know several Wayne State Police Officers – that's where he wanted to be. He loved his job – he always knew he wasn't built for an office job. When anyone would thank him for his service – he always responded "Thank you Sir, I wouldn't have it any other way – I Love My Job."
His next ambition was to become a K-9 Officer. He bought Epsilon a pure bred German Shepard, joined the Schutzhund club and learned to train K9's. He loved this extended brotherhood who shared his love for dogs.
He was assigned his K-9 Clyde in 2015. Collin trained Clyde for Drug Interdiction and was then certified as a Tracking Dog.
In the summer of 2016 Collin was given the opportunity to handle the first Vapor Wake K9 (Vapor Wake working dogs are specifically trained to detect body worn explosives on a moving target) for the department. After training for 8 weeks in Alabama Collin successfully was commissioned as a Vapor Wake handler and "Wolverine" was certified.
Collin decided to name his new canine "Wolverine" after a DPD fallen officer Patrick Hill. "Wolverine" was Patrick's nickname and code name.
Collin's passion was supporting fallen officers. Collin rode in the Police Unity Tour the last two years. The primary purpose of the Tour is to raise awareness of Law Enforcement Officers who have died in the line of duty, and to raise funds for the National Law Enforcement Officer's Memorial and Museum. They ride bikes approximately 400 miles, and join over 2200 riders at Police Week in Washington DC. It is there, May 2016 were he proposed marriage to Nikki. He rode his bike 400 miles with her engagement ring on a necklace, when they met at the plaza in DC he got on one knee still sweaty from the ride and asked her to marry him.
Collin made it his mission to attend as many fallen officer's funerals as he could across the US.
During this senseless tragedy we have met so many of Collin's colleagues, friends, and people that he met just once, they all start their sentences with "what a great guy" and "he always greeted with a smile."
We knew what a great guy our son was, but never realized the amount of lives he had impacted across the state and country. The "Blue family" is incredible, the support has been unbelievable.
Collin died doing what he loved.
-Karen Rose, Collin Rose's mother